Alcon, astigmatism, bladeless, Cataract Surgery, cataracts, Dr. Brian Foster, Dr. Cathleen McCabe, Dr. Robert Friedman, laser surgery, LenSx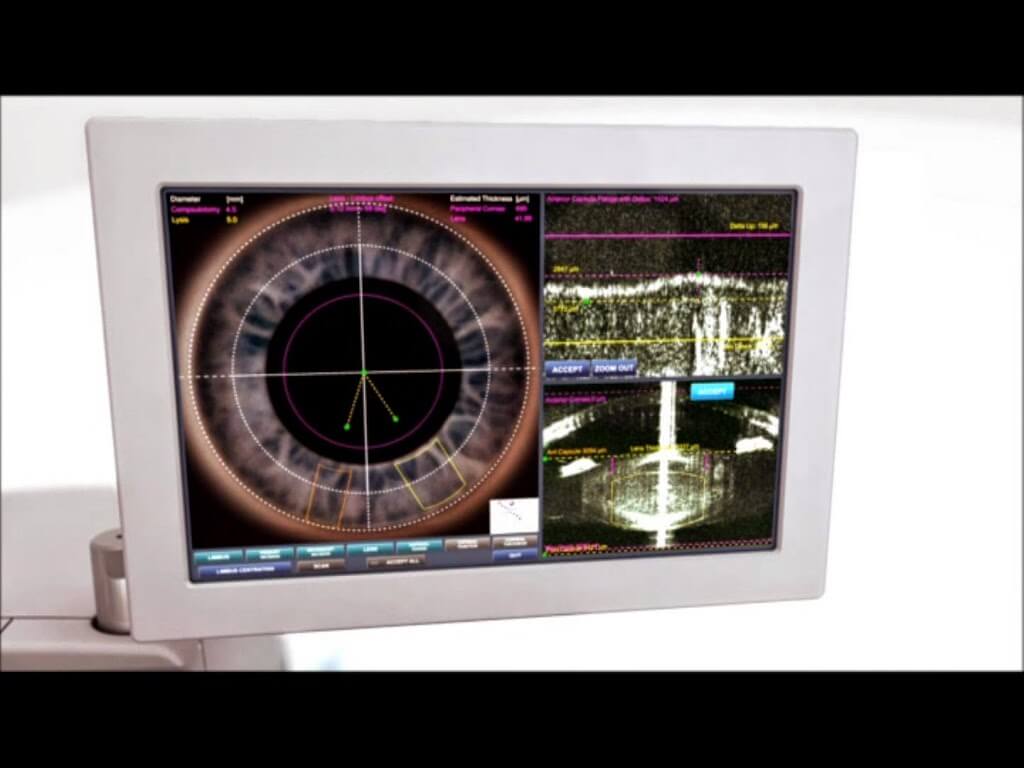 Amazing New Bladeless Laser Cataract Surgery Technology
Amazing breakthrough technology in medicine is happening every day, and ophthalmology is no different. One of the latest ophthalmic advancements has been in cataract surgery. Gone are the days of going to the hospital and wearing 'coke-bottle' eyeglasses. Today's cataract surgery patients are in and out of surgery within a couple of hours, with no need for stitches or needles. Only eyedrop anesthesia is used.
The biggest advancement has been with the use of a laser to do the cataract surgery. The Eye Associates was the first in this area to get an Alcon LenSx Laser, and many Bradenton patients are choosing bladeless laser cataract surgery instead of traditional cataract surgery.
The traditional cataract surgery procedure involves the creation of small incisions made with a blade manually by the cataract surgeon. Our surgeons are very skilled and have done thousands of surgeries this way with great results, but they just can't match the precision of a computer.
By adding the computer control of the Alcon LenSx Laser, Bladeless Laser Cataract Surgery automates the most challenging steps of cataract surgery for the eyes, such as performing corneal incisions, opening the capsule, and softening, breaking up the cataract. This results in a higher degree of precision. The laser also has an advanced imaging system that provides both real-time video as well as three-dimensional visualization, enabling the cataract surgeons to custom design a treatment plan that is individually tailored for each patient.
It should be noted, however, that not everyone is a candidate for Bladeless Laser Cataract Surgery. And while Bladeless Laser unquestionably offers a higher degree of precision, traditional cataract surgery has been providing successful outcomes for over 30 years.
How do I know which would be better for me?
Traditional Cataract Surgery or Bladeless Laser Cataract Surgery?
-If you are on a budget and want to reduce your out-of-pocket cost, then traditional cataract surgery is a good choice for you.
-But if you want to have a higher probability of not wearing glasses after cataract surgery, then the Bladeless Laser is the way to go.
-And if you have astigmatism, then the Bladeless Laser Cataract Surgery is the better choice.
If you would like to see an actual Bladeless Laser Cataract Surgery video narrated by cataract specialist Cathleen McCabe, MD, one of our experienced cataract surgeons here at The Eye Associates, watch the video below.
---