6807 53rd Ave East
Bradenton, FL 34203
(one mile west of I-75 off SR 70/53rd Ave E)
Phone: (941) 792-2020
Monday: 8:00 AM – 5:00 PM
Tuesday: 8:00 AM – 5:00 PM
Wednesday: 8:00 AM – 5:00 PM
Thursday: 8:00 AM – 5:00 PM
Friday: 8:00 AM – 5:00 PM
Saturday: Closed
Sunday: Closed
Request An Appointment
Get Directions
Are you seeking quality, comprehensive eyecare in East Bradenton, FL? The Eye Associates consists of trained and skilled optometrists, ophthalmologists and other eye care professionals that share the same passion of helping individuals enjoy the gift of eyesight. Utilizing the most advanced technologies and methods available today, The Eye Associates is able to provide precise and accurate diagnosis and treatments for a wide range of vision problems, as well as hearing and cosmetic services.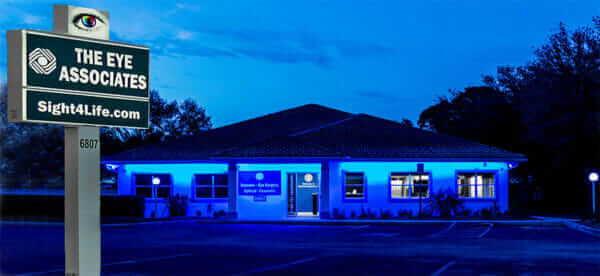 To discuss your visual needs and goals with a member of our trusted team, contact our East Bradenton office at 941-792-2020.
Visit our East Bradenton office to speak to a trusted member of The Eye Associates team.