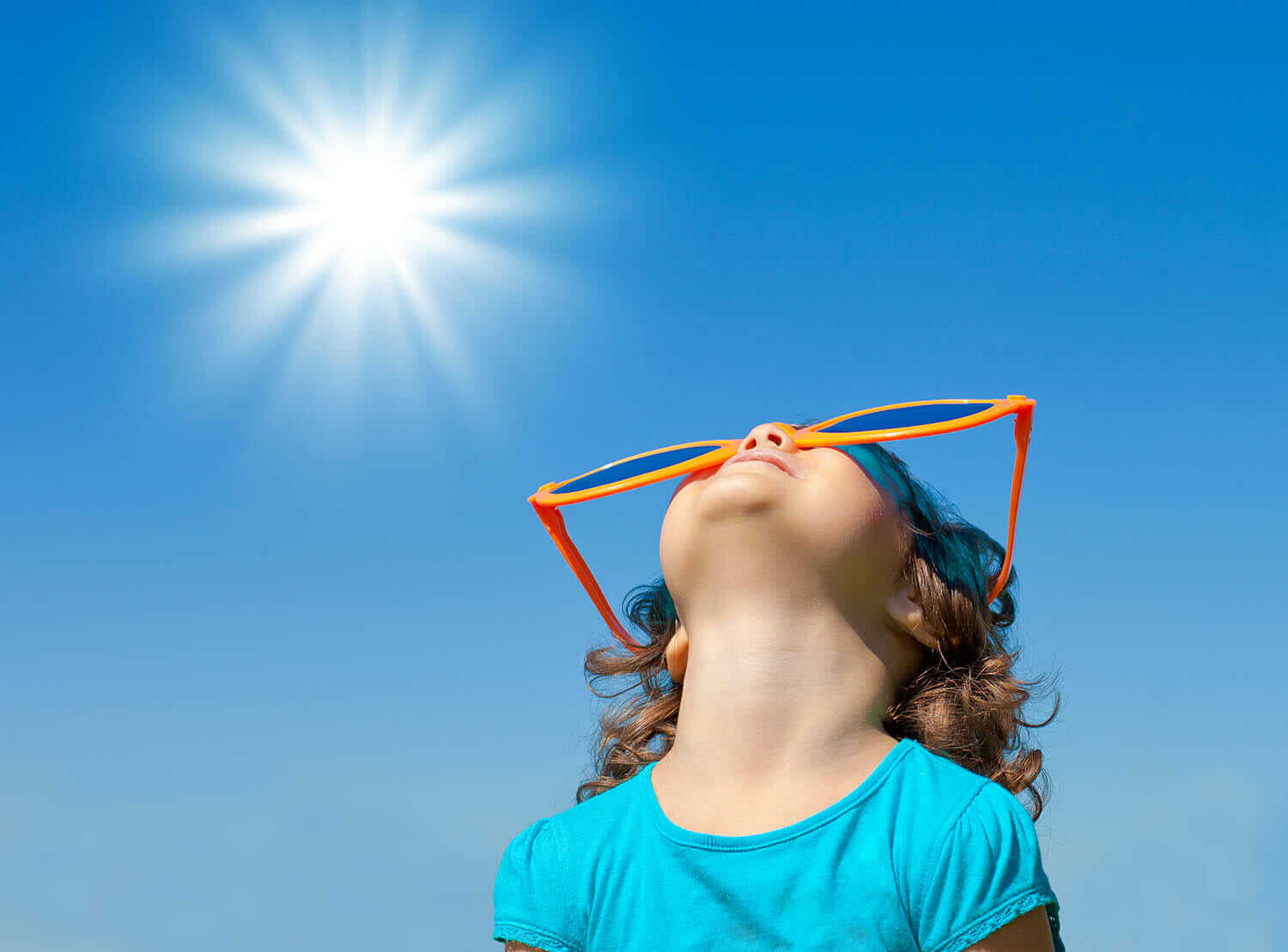 Because of the vast research on UV and its harmful effects of skin cancer, we are hyper-sensitive about protecting our skin. But are you taking those same precautions with your eyes?
Studies show that only 1 out of 4 people consistently wear sunglasses with UV 400 protection.
No matter what weather conditions are, cloudy or sunny, the invisible ultraviolet rays (UV) are always present. We know that exposure to UVA & UVB radiation is known to contribute to Cataracts, Macular Degeneration, Pterygiums, and Photokeratitis (sunburn of the cornea), to name a few.
What can you do?
Zeiss is setting a new standard of care when it comes to UV protection by introducing ZEISS UVProtect Technology as part of ALL of their clear lenses. This is the first time that 'sunglass-level UV 400 protection' will be available in all clear lenses. Other lens manufacturers only offer protection up to UV 380, and this gap in protection can account for consumers being exposed to as much as 40% of the most harmful UV rays, UV 400. Even though there are some UV coatings that can be added to clear lenses, there is no guarantee that the coating is applied consistently. This new lens will have the ZEISS UVProtect Technology embedded in the lens material, and it will not alter the clear lens effect at all nor will it deteriorate.
Children and UV
We think this new ZEISS lens is especially important for children since most wear clear lenses. Studies show that less than 10% of parents are aware that kids are exposed to 3 times the UV radiation as adults, and 50% of the eye damage from UV occurs before the age of 18.
ZEISS feels so strongly that this is an important step in eye protection that they have announced that they will not patent-protect this UVProtect Technology. They want it to become the standard of care for all lenses.
The Eye Associates is the area's exclusive provider of ZEISS eyeglass lenses. We, in association with ZEISS, have an ongoing commitment to optical innovations in order to protect our patients' vision and help them see their best. We are pleased and excited to offer ZEISS UVProtect Technology to our patients at the Optical Gallery in our Venice office. Summer is coming, so be sure your eyes have the protection they need.
The Eye Associates is proud to be the area's exclusive ZEISS Certified Eyecare Center.
---