TeleHealth Appointments
The Eye Associates Is Now Offering TeleHealth Visits!
The Eye Associates is committed to providing patients with the best eyecare possible in the safest, most convenient delivery. Due to the unprecedented coronavirus restrictions, we have broadened our services for non-urgent eyecare through safe and secure Telehealth visits. This "virtual care" mirrors in-office appointments with the physicians you trust. We see this as an immediate solution to a problem, but we also feel that there are far reaching advantages of Telehealth that will last into the future.
What do I need for a Telehealth appointment?
All you need is a smartphone, an iPad/tablet or a computer! This will allow patients access to one of our board-certified eye physicians with audio and video, without having to travel to one of our facilities.
Click here to request a telehealth appointment or call 1-866-865-2020.
Dr. Han talks about the Telehealth Process
---
Frequently Asked Questions
The Telehealth Process: Either Email or Text
Click here or call The Eye Associates at 1-866-865-2020 to make a Telehealth appointment. Make sure that you have your insurance information available.
You will be screened by phone to see if your need can be met with a Telehealth appointment.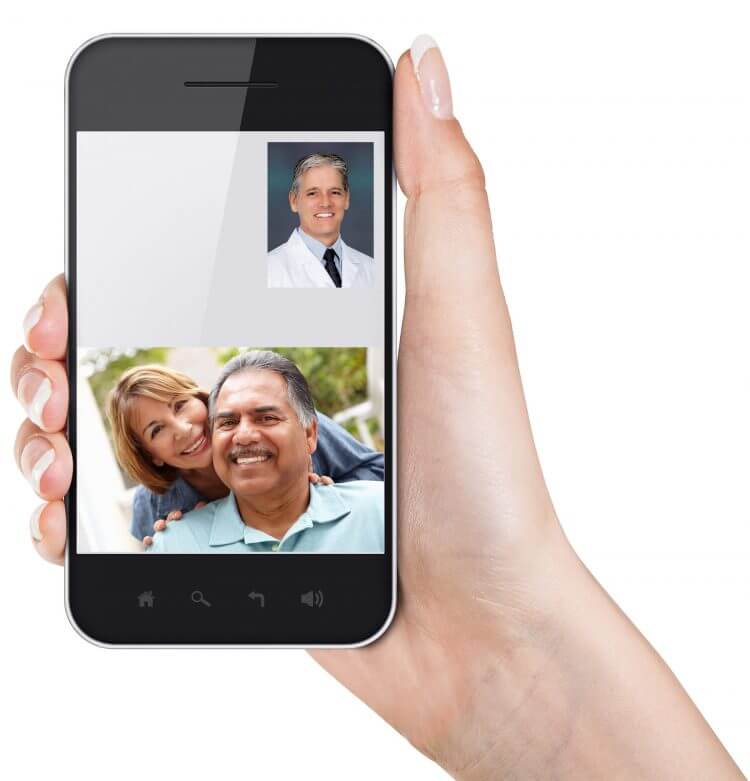 30 minutes before your Telehealth appointment, you will receive an appointment reminder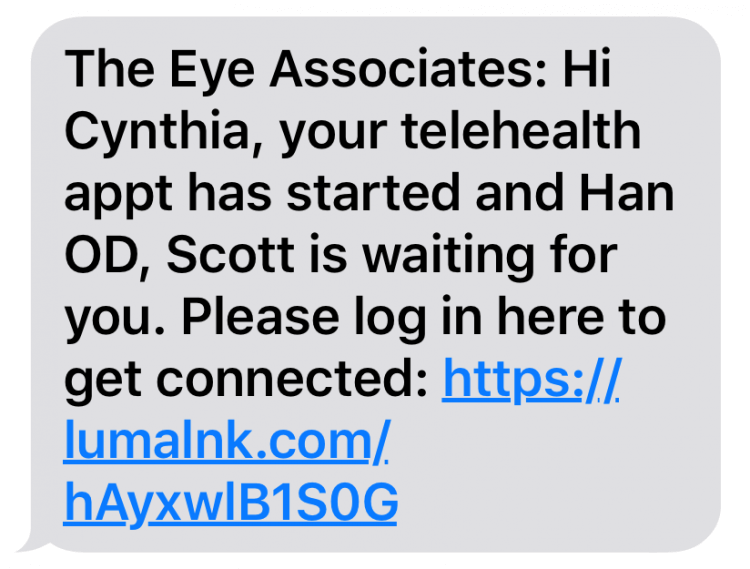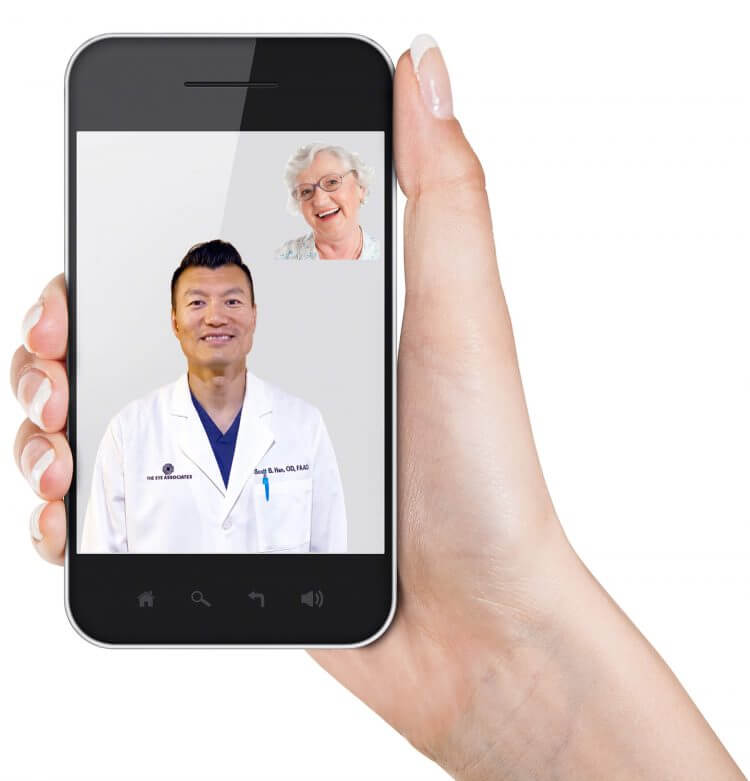 5 minutes before your appointment, you will receive another appointment reminder.
– Once you click on the link in the reminder, you will be asked for access to my microphone and camera on your phone, and you need to "Allow".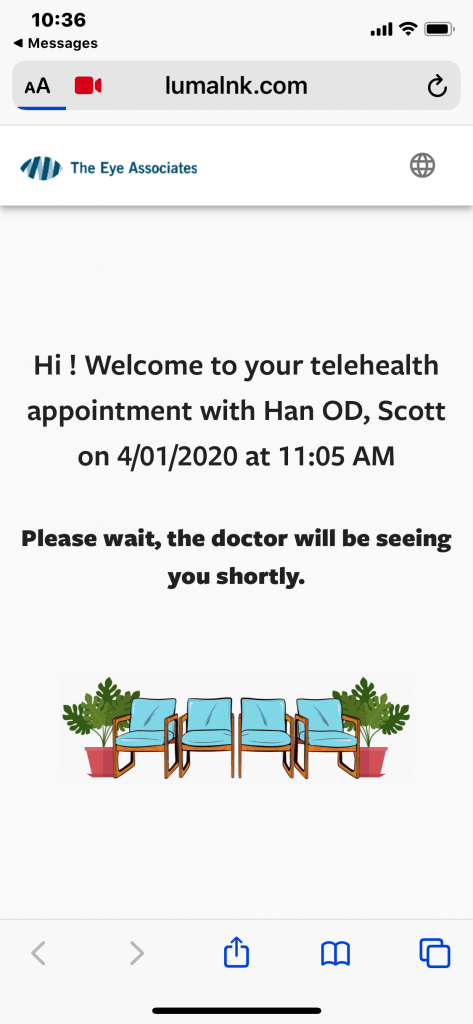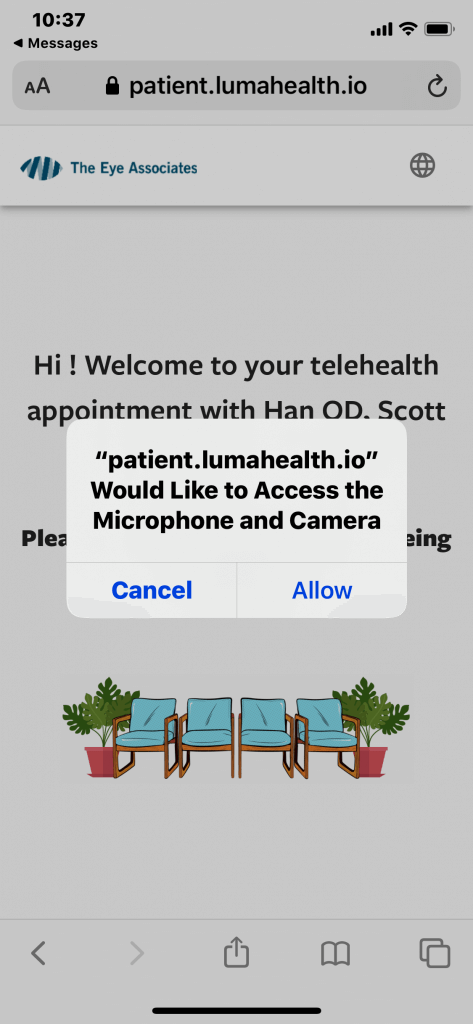 Next you will click the blue link to connect with the doctor.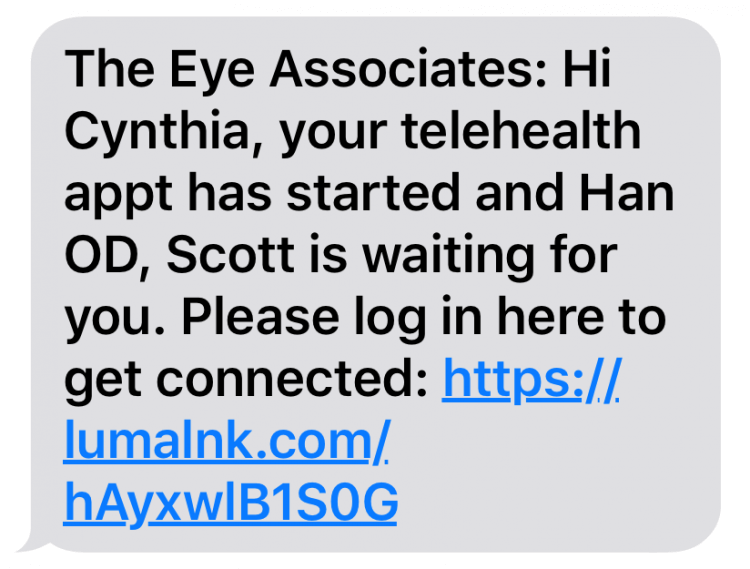 Want to see if you are a candidate for Telehealth?
Click here to request a telehealth appointment or call 1-866-865-2020.