Eye Glasses, Eyewear, prescription lenses, Sunglasses, The Eye Associates, Zeiss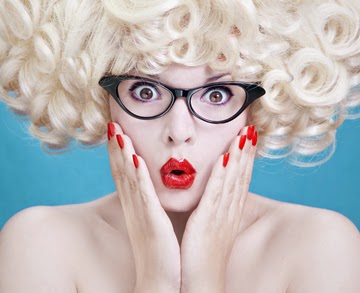 Many people think that eyeglass lenses are all the same, but are your eyes the same as everyone else's? Here at The Eye Associates, we take your eyes, your eyeglasses, your sunglasses and the way you see out of them, very seriously. We know that you come to us expecting that we will give you the best vision possible…… and we do that with Zeiss eyeglass and sunglass lenses.
I bet you have already heard the 'Zeiss' name, as they have been a leader in the precision lens industry for over 160 years. They won technical Academy Awards for Lord of the Rings and Jurassic Park movies, and they were even part of the NASA space program for man's first steps on the moon! Now you can have that same level of high technology and advanced engineering with Zeiss eyeglass and sunglass lenses. How amazing is that
We are proud to say that Zeiss chose The Eye Associates to be a Zeiss Certified Practice in our Bradenton, Sarasota, Ellenton and Sun City Center locations. What does that mean to you, the patient? Zeiss brought in their top trainers to teach our board certified optical technicians and Florida licensed opticians about Zeiss precision optics and how to fit such an advanced product. They even took The Eye Associates' staff to visit their lab to see how high quality eyeglass lenses are made using a precision computer and a pinpoint accurate diamond cutting process.
Why you should chose Zeiss lenses? Because you will simply see better ! A great deal of science, technology, and craftsmanship goes into every pair of Zeiss eyeglass and sunglass lenses. In fact, scientists at Carl Zeiss Vision are constantly developing new mathematical algorithms to improve the optical performance of their lenses. Just as you may have seen a poor quality window with distortions or a mirror that isn't clear, poor quality eyeglass lenses can have distortions too. For example, poorly made progressive no-line bifocal lenses, known as progressive multifocals, can cause you to stumble, require you to move your head from side to side, and can actually cause blurry vision. The advanced technology of Zeiss progressive eyeglass lenses gives patients a thinner, lighter lens with a wider field of vision and perfect optics with no distortions. They will look great in your favorite frame. Standard progressive lenses are mass produced with a single, fixed lens design but Zeiss offers a completely custom lens, called the Individual 2, that is designed precisely for your prescription and your eyeglass frame choice. This manufacturing process is up to 6 times more accurate and gives you up to a 50% larger field of vision than ordinary progressive lenses. Our goal at The Eye Associates is to give our patients HD vision! And as Zeiss says: Better vision = Better quality of life.
---