CCH, conjunctivochalasis, Dry Eye Disease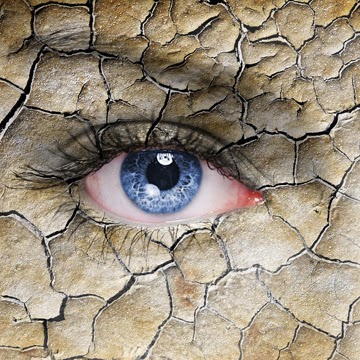 If your eyes sting, itch and are watery, then you might have Dry Eye Disease. 
Dry Eye Disease was hard to diagnose in the past. Therefore, there was not an easy, accurate way to measure the osmolarity of tears (or in other words… the quality of your tears and just how dry your eyes are). Also there were not many good dry eye treatments. Today we have many Dry Eye Disease treatments. These include Restasis and Xiidra prescription eyedrops, punctual plugs, amniotic membrane, conjunctivochalasis treatment (known as CCH),  vitamin therapy, scleral lenses and even eyelid revision surgery. But before we can recommend a treatment, we need to find out how dry your eyes really are.
Tear Osmolarity Testing
What is Tear Osmolarity and what does it have to do with my dry eyes?
One of the latest in dry eye technology is the TearLab Osmolarity System. The TearLab is the first objective and quantitative test for diagnosing dry eye patients. By using the TearLab, The Eye Associates can quickly and painlessly measure a small sample of tears to determine your dryness. As a result, this helps your dry eye doctor understand the 'level' of Dry Eye Disease (sometimes referred to as Dry Eye Disease) to decide the best treatment plan.
The TearLab testing provides you with a unique tear number. Consequently, the higher the number means the less quality tear film, the more inflammation, and the greater chance of damage to the ocular surface of the eye.
Does it really work for dry eye testing?
Yes. A 300 patient dry eye study by the American Academy of Ophthalmology reported that TearLab outperformed both the old-standard Schirmer's testing and corneal staining tests for correctly identifying mild to moderate dry eye patients. Why is that important? Because treating this disease in the early stages can prevent damage to the eyes.
Accredited Dry Eye Center 
We are proud to announce that The Eye Associates has been named an Accredited Dry Eye Center. Our doctors use the TearLab Osmolarity System as part of their advanced dry eye treatment plan. If you would like to make an appointment at The Eye Associates at Sun City Center, Ellenton, Sarasota, Venice, and Bradenton, just call 1-866-865-2020.
---